As noted in recent emails, our Shirt Presentation Day for 2017 has been marked down for Saturday the 22nd of April. We are pleased now to be able to share with you the schedule for the day.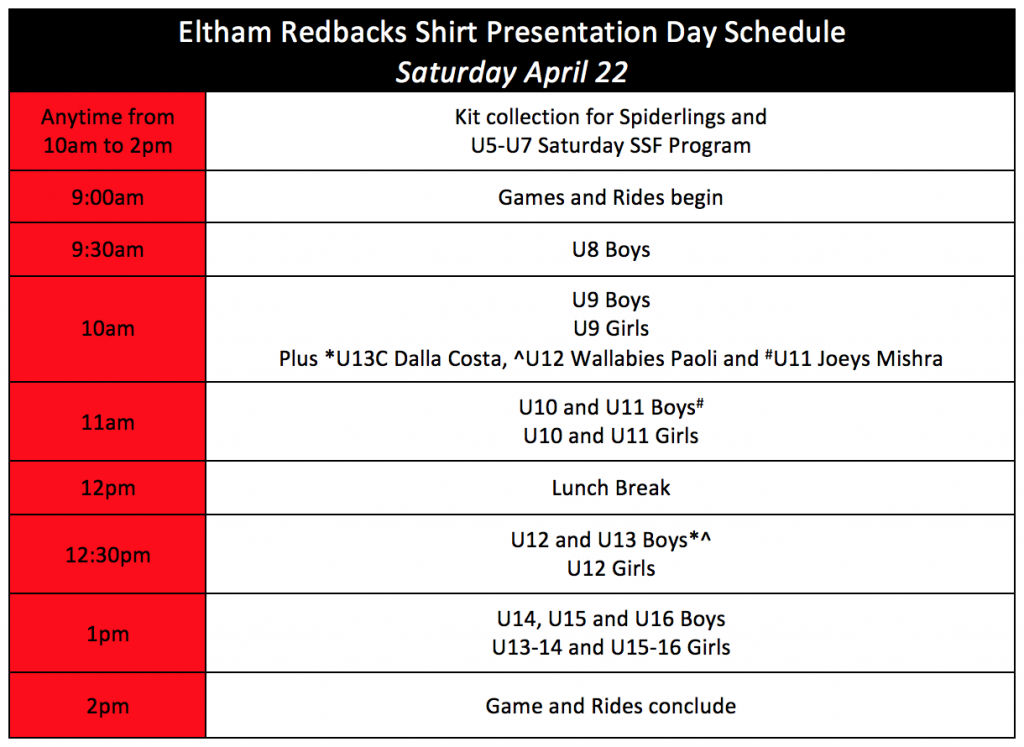 Note the special arrangements for the U13Cs (Dalla Costa), the U12 Wallabies (Paoli) and the U11 Joeys (Mishra) due to their coach's playing commitments with the Senior Men and Reserves.
In addition to the presentation of shirts for U8 to U16 players, all Spiderlings and Saturday SSF (U5 to U7) program kids are able to come down and pick up their playing kit for the season. Program Coordinator Rachel Cummins will be handing out kits from 10am through to 2pm.
Once again the committee has worked hard to arrange bubble soccer, bouncing castles and other games (weather permitting) to appear alongside the shirt presentations, starting from 9am and running through to the end of the day. Just buy your ride tickets at the ground on the day and get involved!
We look forward to seeing you all on Saturday the 22nd of April.