Shirt Presentation Day for 2016 takes place this Saturday the 9th of April and this year we are taking it to the next level! The committee has worked hard to arrange bubble soccer, bouncing castles and other games (weather permitting) to appear alongside our usual program, starting from 11:30am and running through to the end of the day. Just buy your ride tickets at the ground on the day and get involved!

Of course, there will be football being played! As has been the case in previous years, the day doubles as the first home game for our State League 3 Senior Men and Reserves, meaning you can cheer on some of our most talented players as they begin their push for their third trophy in as many years. So bring the whole family and even your friends down, enjoy the festivities and stay to support the Senior Men from 3pm.
Presentation times for the teams are listed below: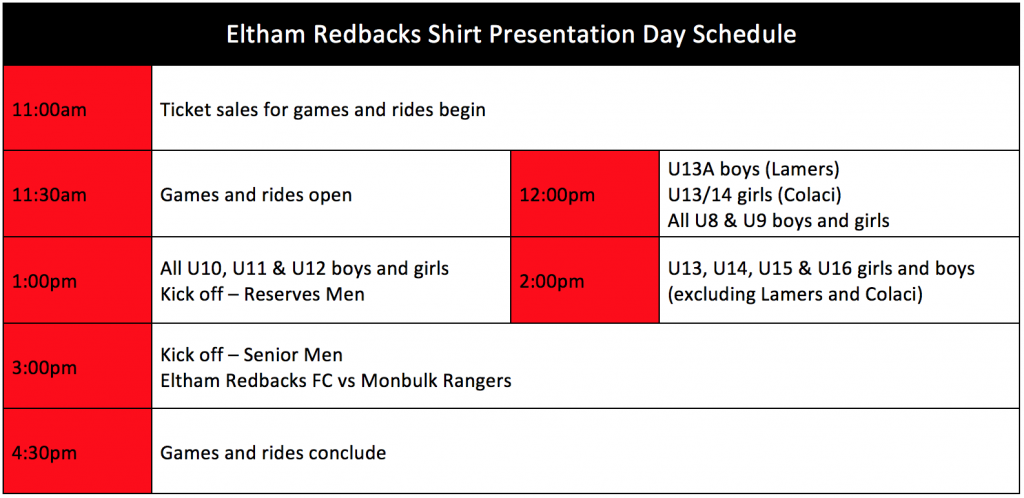 Do note that we expect parking on Shirt Presentation Day will be at an absolute premium so consider parking down at the Adventure Playground, car pool or leave the car at home altogether.
We'll see you Saturday!