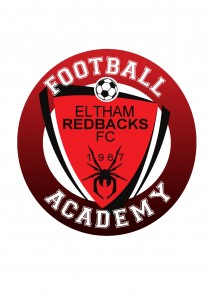 Have you heard about the new academy at Eltham Redbacks FC?
Eltham Redbacks FC is currently scouting for players who strive for excellence.
If you want to accelerate your game you should join.
 The Excellence Academy is designed to accelerate your football development through a deliberate and detailed curriculum including: – Biomechanics, Passing & Shooting techniques ,winning the ball, creating time before receiving the ball, first touch in all directions past opponent(s), Evasive dribbling techniques, Conquering pressure, Decision making in a variety of tactical scenarios; Roles and responsibilities with & without the ball, game intelligence, activating creativity
Programs have been developed for boys and girls from the age of 8 years old.
BALL STRIKING: Learn the full skill set of techniques
Biomechanics: Approach, distribution of weight, contact, transference of weight, follow-through
Passing & Shooting techniques from dead balls and in general play
BALL POSSESSION: Building up to Scoring Goals
How to get the ball; creating time before receiving the ball
Taking first touch in all directions past opponent(s) with different parts of foot and body
Evasive dribbling techniques, including beating opponents in 1v1 situations
Balance and efficiency of moving & running with the ball
Conquering pressure. I.e. Playing with back-to-goal
DECISION MAKING: Thought processing & intuition
Learning why & how in a variety of tactical scenarios; Ball Possession, BPO, Transitions
Roles and responsibilities; with & without the ball, on and off the ball
Awareness, reading of the cues, game intelligence, activating creativity
For more information please click here