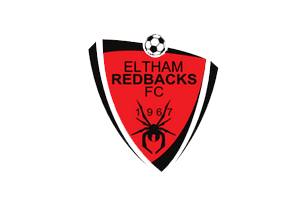 Join us at the most progressive community club in the North East region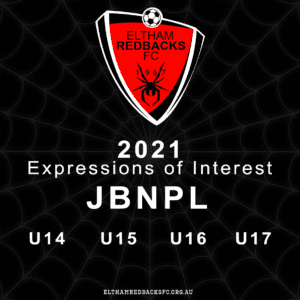 Junior Boys NPL – 2021 season Eltham Redbacks Football Club are taking Expressions of Interest for our JBNPL teams for the 2021 Season. Teams include: U14s, U15s, U16s, U17s If you're eager to take your football to the next level, please click the link provided: https://bit.ly/316OhpC Any questions, please contact: VPBoys@elthamredbacksfc.org.au president@elthamredbacksfc.org.au GO REDBACKS!!!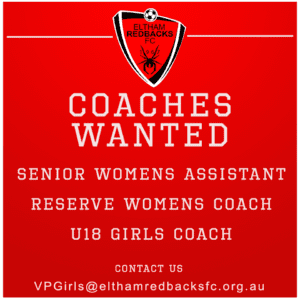 *COACHES WANTED* In preparation for the 2021 Season, Eltham Redbacks are seeking applications to fill positions in our Women's Program, which include: Senior Women's Assistant Coach Reserve Women's Head Coach Under 18 Girls Head Coach Expressions of interest to be sent via email to:VPGirls@elthamredbacksfc.org.au All positions remunerated. GO REDBACKS!!! 🕷

If your interested in playing at Eltham Redbacks FC in 2021 and are NEW to the club please register your interest at https://bit.ly/3ntne1p This is for new players only – existing players, we have your details and we will be in contact prior to the 2021 trials.
2021 Preseason Training Schedule - TBC

COVID-19 Preseason training will remain in place until further advised.
Players are not permitted to arrive more than 10 minutes prior to their allocated time.
Members must read the Return to Football Plan prior to returning to training.
Return to Play - Juniors   FVReturntoPlay-Juniors-1_1-1 (DOWNLOAD)
Return to Training - Seniors  FVReturnToTraining-Seniors-3_1 (DOWNLOAD)