Coach Nick: Business Coaching

Looking to grow your business with the assistance of a professional small business advisor?
Nick Ikonomou is just that.
He's helped 379 businesses so far and yours could be next to benefit from his 21 years of experience as a business coach having coached practically every industry.
Whether you're a tradie, have a manufacturing company, run a professional service practice, retail, sports and entertainment or an importing/wholesaling business, check out what CoachNick can do for you on www.CoachNick.com.au and be sure to give him a call as his obligation free first 2 hour appointment is also totally FREE.
So, what have you got to lose, other than the opportunity to grow your business to the next level? If you're working too many hours and you would like to profit more from your business, give Nick a call on 0419 342 766 and he could either visit you at your business premises or you can meet in his consulting office in Eltham. Yes, that's right. CoachNick is the industry leader and you are fortunate that he's local to you. So, take advantage of the obligation FREE meeting and you never know, this could be the beginning of an exciting new journey for you.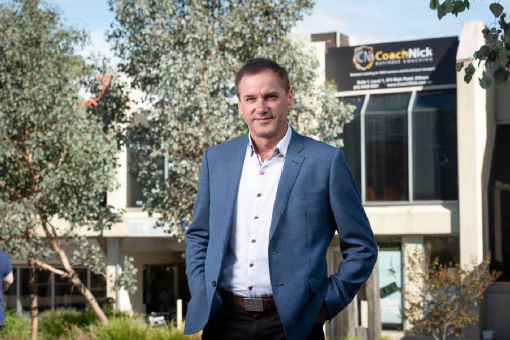 CoachNick Business Coaching.
Midway Arcade, Suite 1, Lev. 1, 974 Main Road, Eltham
Ph: 0419 342 766