Members, as football starts to return to the Redbacks, please familiarise yourself with the following:
Train - Play - Leave
Players, please do not arrive prior to your allocated time, and coaches, if the pitch is occupied please do not enter the pitch for warm-ups prior to your scheduled start time. Please vacate the pitch at the designated finish time.
You must not attend training/competition if in the past 14 days you:
Have tested positive to COVID-19
Have been unwell or had any flu-like or respiratory symptoms (even if mild)
Are living with a diagnosed person
Have been in contact with a known or suspected case of COVID-19
Are at high risk from a health perspective, including elderly and those with pre-existing medical health conditions, further information can be found here
QR codes - CHECK IN and OUT
For all club activities please Check in when you arrive and Check out when you leave
Signs are positioned around the club – scan the QR code with your phone and enter details as requested.
Coaches and Team Managers – please ensure all members are scanned in before commencing any activities at the club.
Download the Check In QR Code QR code
Download the Check Out QR Code code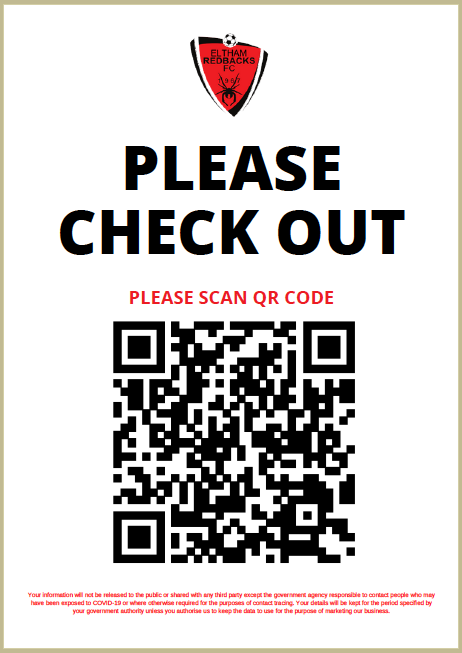 Football Victoria's Return To Play/Training Conditions
https://www.footballvictoria.com.au/return-conditions
Masks
Masks must be worn according to DHHS Guidelines.
Victorian Restriction Levels
Current DHHS Guidelines on COVID-19 restriction levels in Victoria must be followed
ERFC Covid Safe Plan