Team photos are back on!
For those teams who missed their session due to lockdown, we have rescheduled to 22nd, 23rd and 24th June
Revised schedule attached, includes details on how to order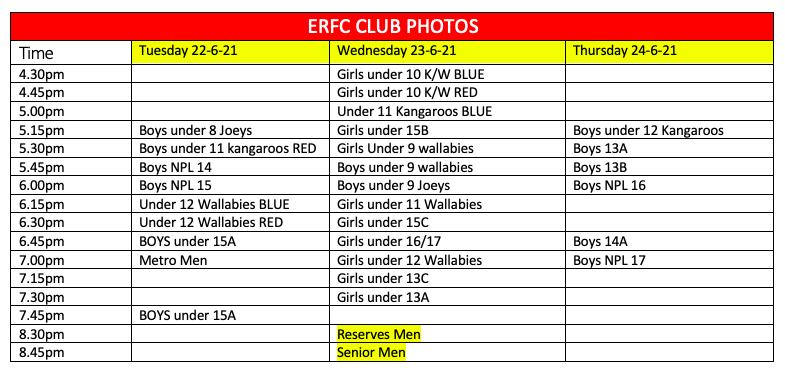 FUNDRAISER – 10% of all sales go towards the club
Please familiarize yourself with the schedule and arrive at the clubrooms dressed in your full Redbacks kit.
Players/coaches/managers will be photographed individually by the photographer and then merged into a team photo format.
This year photo ordering is online, go to: https://www.whatashotphotography.net/pre-orders/eltham-redbacks-football-club/ enter the passcode: 7erfcf88
Orders must be placed by 29th June, 2021
QUESTIONS, email Connie: events@elthamredbacksfc.org.au
Go REDBACKS!