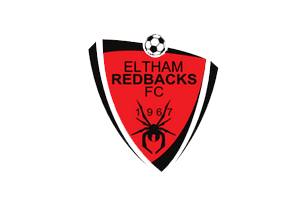 Join us at the most progressive community club in the North East region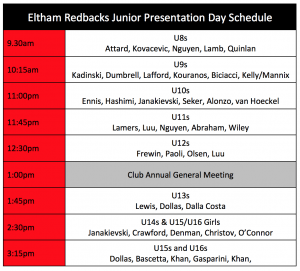 The 2018 Junior Presentation Day will be held at home on Sunday the 17th of September. This day is for all U8 – U16 teams and is a wonderful way to celebrate all that our boys and girls have achieved. The schedule for the day is as follows: We request that all parents and players arrive 15…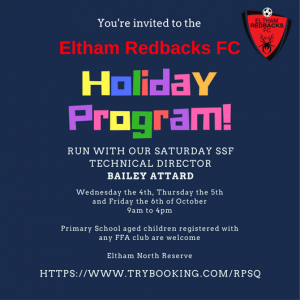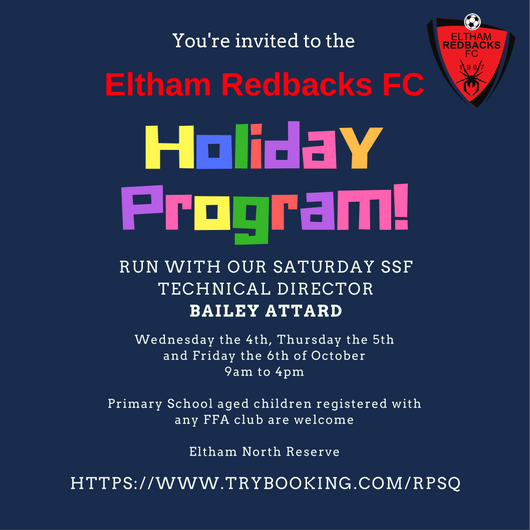 Kids, what are you doing on the coming school holidays? The Redbacks have a holiday program for Primary School aged children. Run by our Saturday Program Technical Director Bailey Attard, the holiday program focuses on core footballing skills delivered in an engaging manner. Places are limited! Visit https://www.trybooking.com/RPSQ to find out more.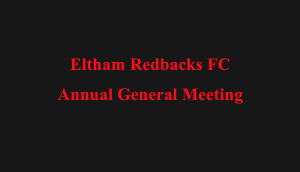 The Club will hold the 2017 Annual General Meeting on the same day as Junior Presentation Day, Sunday the 17th of September, at 1pm. At this time, the current committee including office bearers will stand down and elections will be held for a new committee. If you are passionate about the club and are interested…
2020 Preseason Training Schedule
Pre-season training is for the months of Jan, Feb and some of March.
Once the cricket club finish their season, and pitches become available, we will move to the proper winter training schedule which will be advised.
Players should arrive 15 minutes prior to their allocated time.
Players to attend the session they will play in 2020 based on the below age group table unless advised otherwise.
NB: For all sessions, players must wear boots & shin pads and bring a water bottle and cap.
Pre-season dates and times may change due to extreme heat.