Members, we can now share the pre-season training schedule.
This schedule is for the months of January, February and some of March. Once the cricket season concludes (whom we share the pitch/oval space with) teams will commence their regular training – times to be communicated shortly.
Players should arrive 15 minutes prior to their allocated time.
Players must wear shin pads and boots, bring a water bottle and cap.
Blue Redbacks training kit should be worn (returning players). New players, wear your favorite kit until the 2020 uniforms arrive.
Dates/times may change due to adverse weather conditions.
Have fun!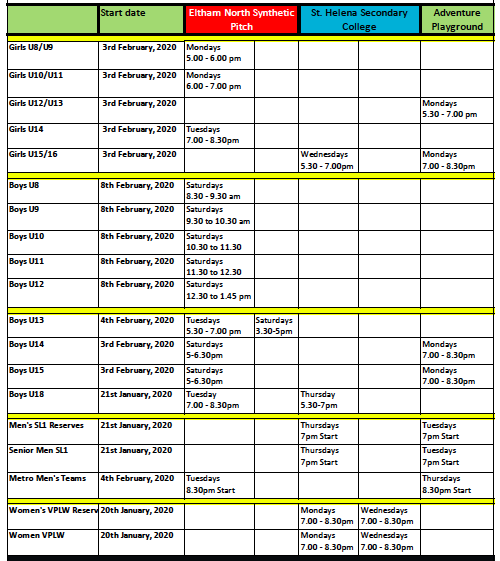 If you have any questions, please contact your coach or relevant coordinator.
Email: secretary@elthamredbacksfc.org.au