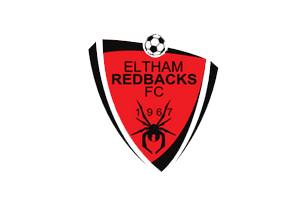 Coaching at Eltham Redbacks FC in 2019
Applications are now open for interested coaches to join our Football Department for season 2019. Successful applicants will need to demonstrate the ability to deliver the various club programs.
Come and be part of our Football 'Pathway to Success' Program
ERFC are an ambitious club with the best facilities in the region, the latest addition being a new state of the art clubhouse to be completed in 2019 season that will complement our four existing floodlit pitches. The Football Department has developed a 'Pathway to Success' for our young players, a pathway that will provide players across all age groups with the opportunity to someday play in our senior teams and further.
To make this happen we need coaches who can inspire our young players and deliver ERFC's Football Department objectives;
Improve the overall quality of coaching at ERFC
Improve the overall ability of the young footballers
To create a pathway to the ERFC's Senior Men's & Senior Women's Teams
The Football Department has a strategy to 'Attain, Maintain & Retain' Professional Coaches through our Coaches Development Program and a Young Coaches Development Program that will capture and nurture the talent of our young players.
Come and join us and be part of the Eltham Redbacks community. To express your interest, visit form.jotform.co/82182329832863.
For further information, email vicepresident@elthamredbacksfc.wpmudev.host.
Frank Gallagher
Vice President and Director of Football
Eltham Redbacks FC