Saturday Program Term 1 2020
Great News – the ERFC Saturday Program returns for Term 1 of 2020!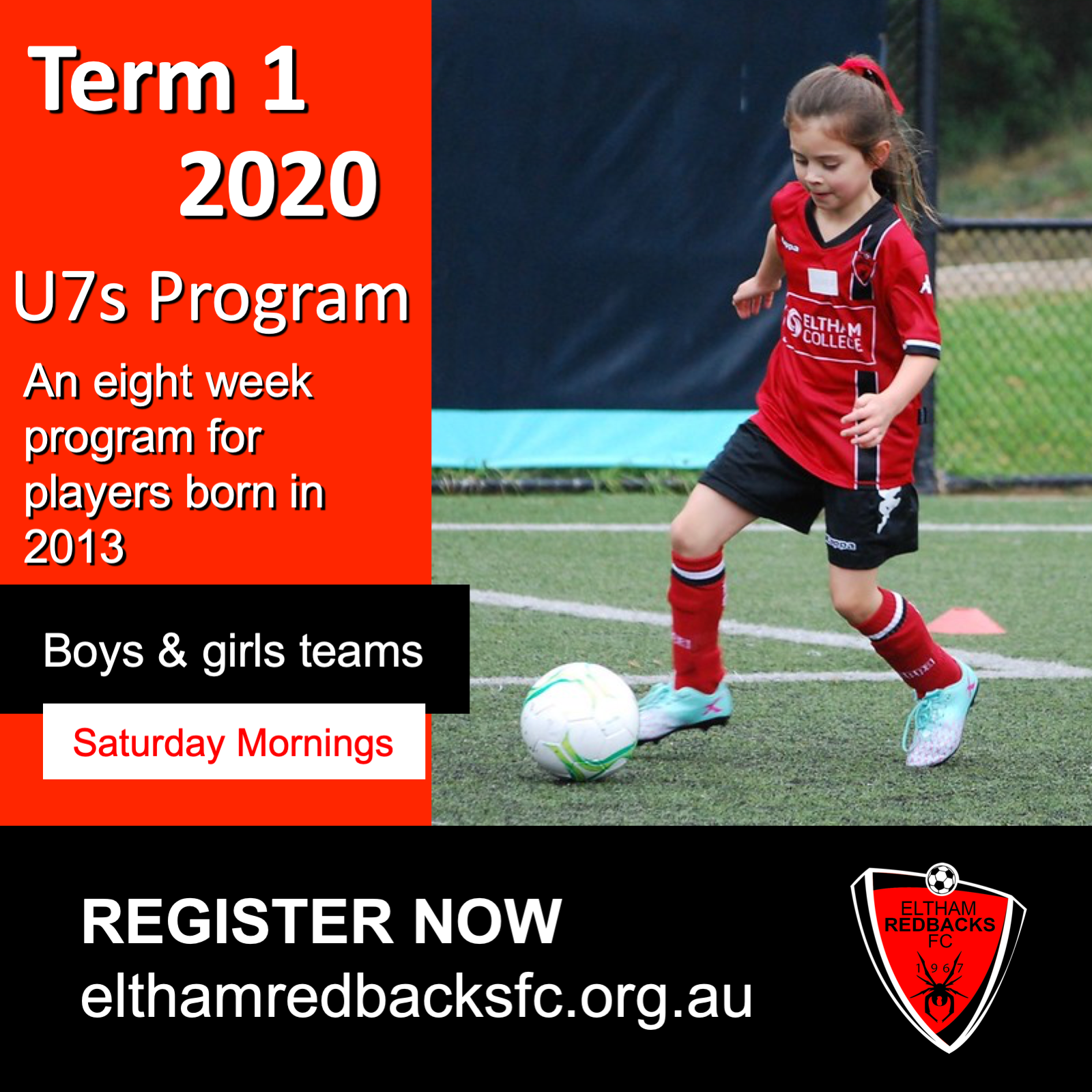 In Term 1, we are offering a limited number of places to boys and girls at U7 (children born 2013) only. Due to the small amount of pitch space available to us in the summer months, we must cap this at 20 places in the 9am session and another 20 at 10:15am. Get in early so you're not disappointed!
The program will run for 8 weeks, commencing Saturday 1 February and finishing Saturday 28 March (skipping Labor Day long weekend Saturday 7 March). Bookings can be made via https://www.trybooking.com/BGXHH. The cost is $120.
Note that the full program for all children aged U5-U7, plus the Spiderlings, will return in Term 2.
Please request a time preference when booking and will do our best to accommodate it. The venue will be St Helena Secondary College, Wallowa Rd, Eltham North.
As in the season proper, separate boys and girls teams will be formed.
If you're interested in volunteering with coaching or administration roles, please indicate this through the booking process.
For more, email saturdayprogram@elthamredbacksfc.org.au